The creator of
Bacon Cereal
and the
2-Pound Bacon Sandwich
is back with another great recipe....the
Bacon Cheese Baconburger
!
Ingredients: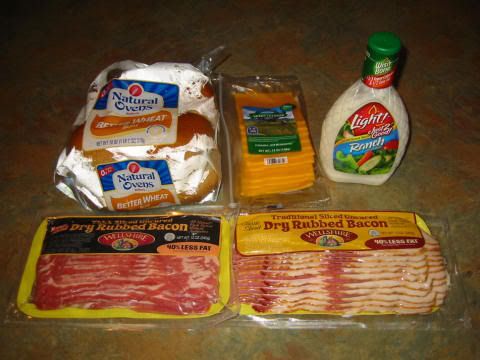 Taken from
Speakeasy
:
The first thing you'll notice is two different types of bacon. You've got your thick sliced on the left and the traditional sliced on the right. The thin sliced was much fattier and I thought this might be necessary to help hold the patty together and excrete bacony goodness that would become the glue of my baconburger. I also opted for wheat buns and light Ranch dressing. We've all read about the health advantages of wheat bread over white bread, so that choice should be obvious. That white bread stuff will kill ya. Without wasting any time I began to slice the bacon into pieces roughly 1" in width: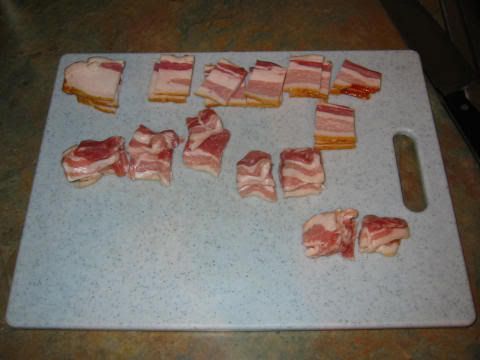 From there he grinds all the bacon pieces up with a food processor....not by the
TotalBlender by Blendtec
like I was hoping.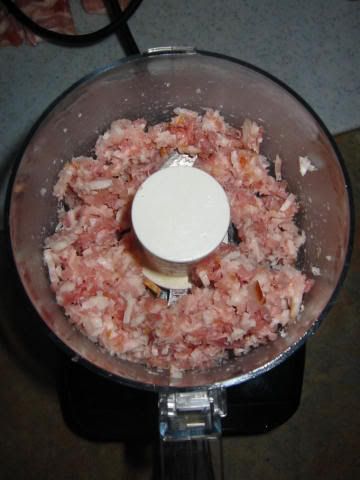 Next he forms them into bacon patties!
After that he cooks the patties on an iron skillet and flips them using two spatulas so that the bacon will stay together.
Once fully cooked Bacon strips, Cheese, Ranch Dressing and Walla Walla Sweet Onion Mustard with Smokey Bacon are added to the greasy delight!
Looks delicious!