VVVEE VANT THE ACTION FIGURES LEBOWSKI!!!!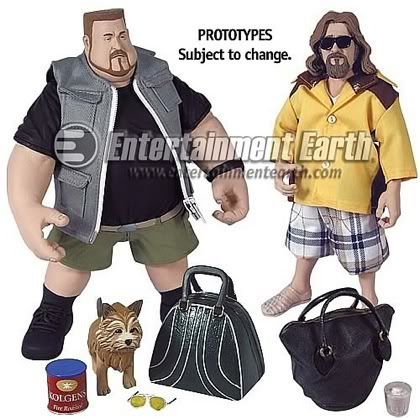 This is another one of those products that I think Luke will appreciate way more than anyone I know! And by the way, if you have not seen this movie then you better go out and rent it tonight!
Hang out with "The Dude", "Walter" and even "Donnie" (in the coffee can) whenever you want with this new Big Lebowski action figure set. The set includes "The Dude", "Walter", Folger's coffee can with Donnie's ashes, Bowling bags, White Russians and even the dog. My favorite has to be "The Dude's" jellies! Pre-order yours today at
EntertainmentEarth
!