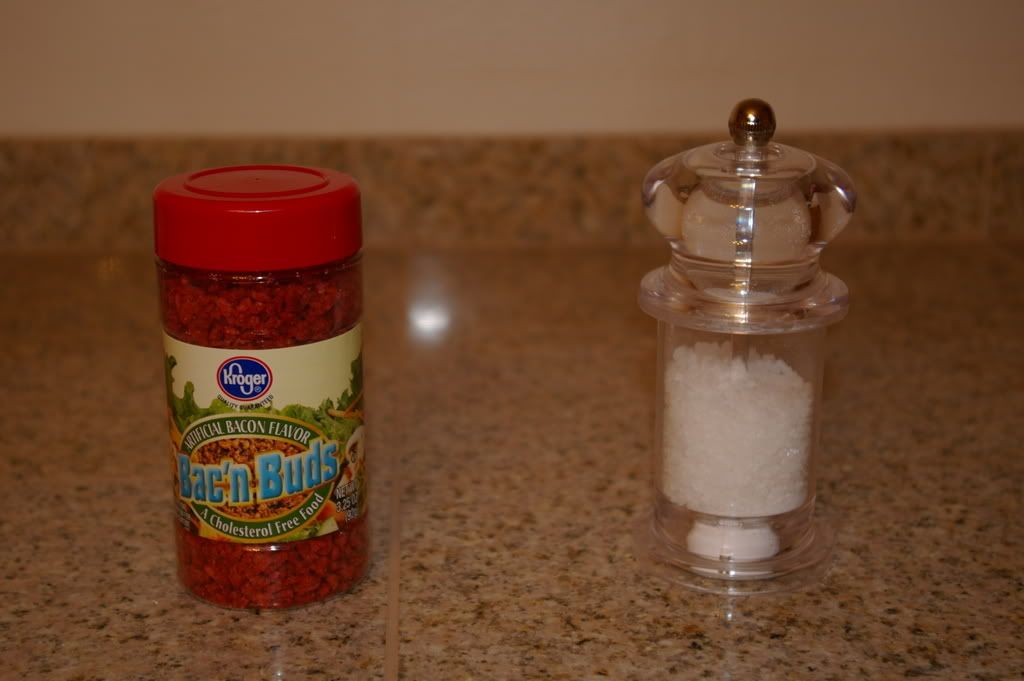 A few days ago I was getting ready to cook up some steaks and grabbed my usual garlic salt grinder from Costco and began to season the steaks. As I was grinding the garlic and salt onto these slabs of meat I thought to myself about the recent find and purchase of
J&D's Bacon Salt
and then about the grinder and said "Hey, why couldn't I do the same thing with bacon bits and salt to make some really good bacon salt?!" Eureka! I was so excited about this idea that I was mad that I was heading up to the mountains for the weekend. So since last night was my first night home, I stopped by the store on my way home from work and got some Kroger-style Bac-Os called Bac'n Buds and hurried home to make my concoction. Once home I grabbed my salt grinder that was about half full with sea salt and dumped it out into a bowl and then added my Bac'n Buds.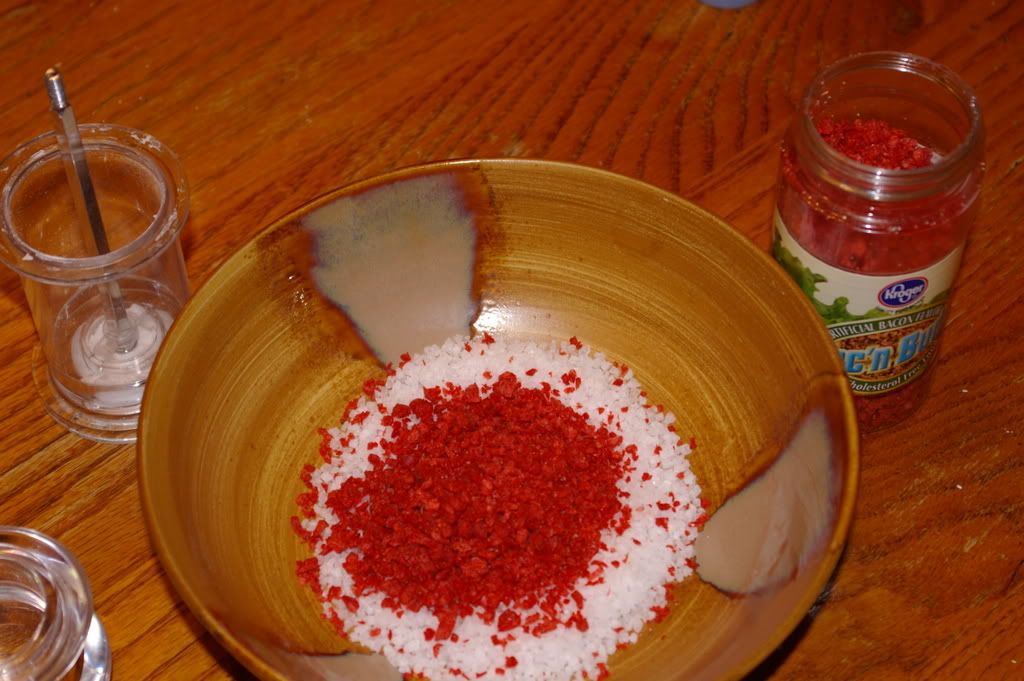 From there I just mixed the salt and Bac'n Buds up and put them back into the grinder.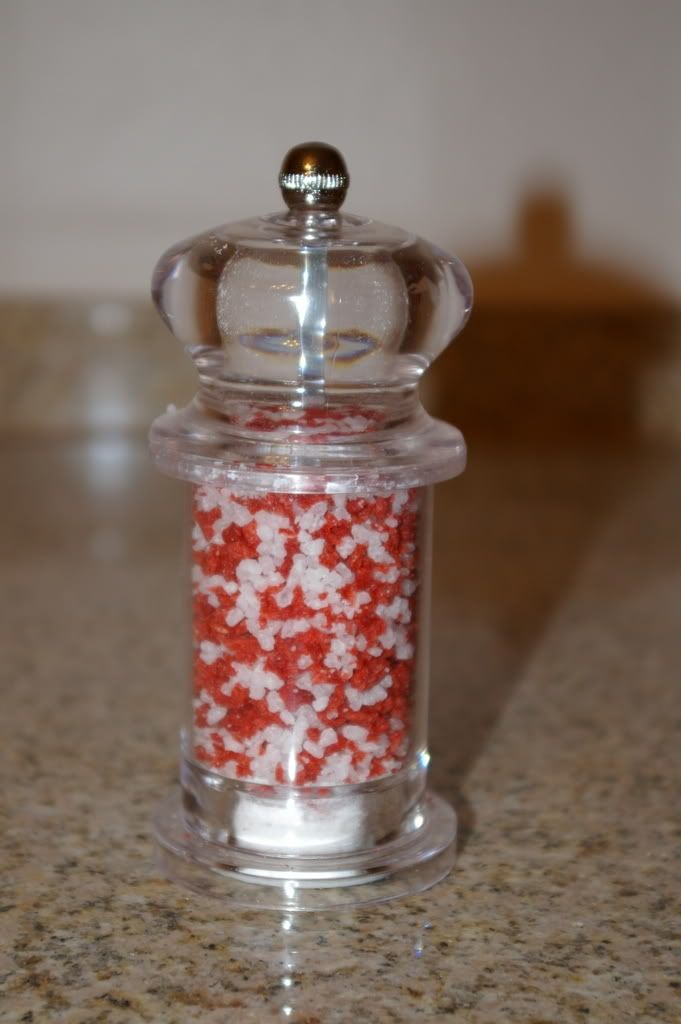 Once back in the grinder I decided to try my new concoction on a steak fry that I had just cooked up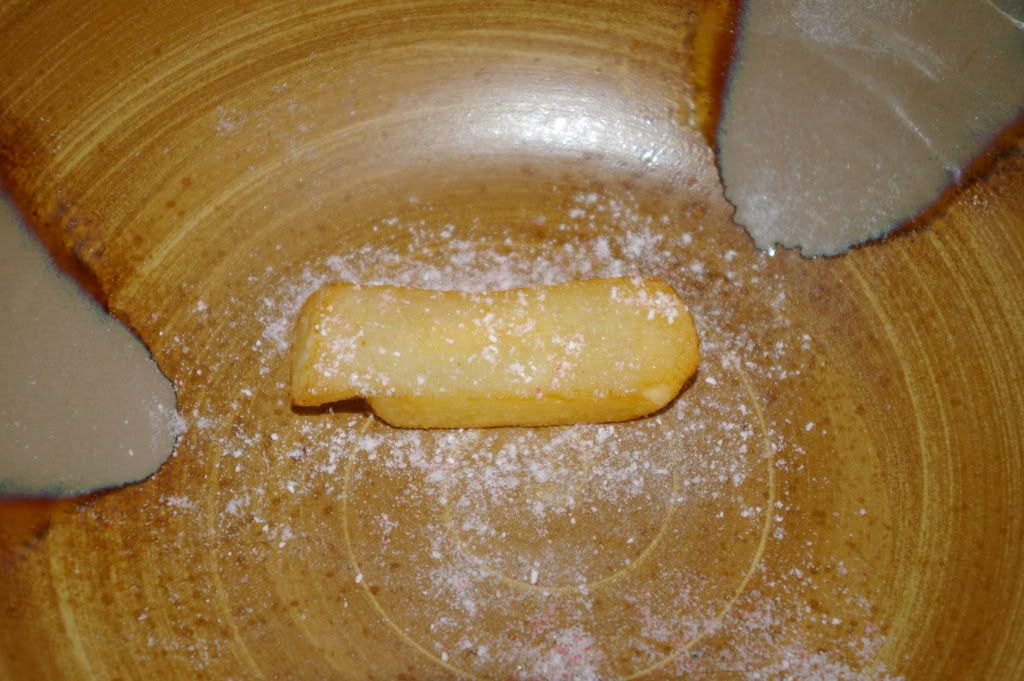 So...what's the verdict? Was the bacon taste was so fresh that it was like licking the pig yourself? Not really, but it was actually pretty good! Between my girlfriend and I we both agreed that we need to add more Bac'n Buds to the mix because it was too salty. If you are going to make your own I would suggest about 75% bacon to 25% salt because the bacon is already salty and too much salt covers up the taste of the bacon. In fact I might even recommend just putting Bac'n Buds in it because you can never have too much bacon! Enjoy!