I remember the times in college when we would play the power hour or century club. The one thing that always sucked was watching the clock to see when the next shot was and keeping track of what number you were on. At first this task was easy but after shot 50 or so things started to get a little bit more blurry.
The Shot Caller
takes care of all of this for you!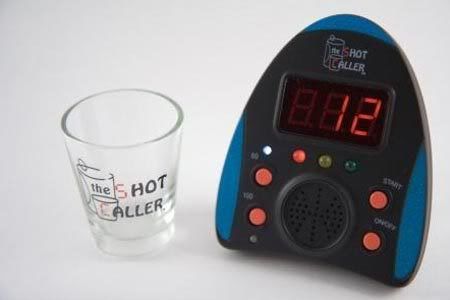 I also had a buddy who made a soundtrack for power hour which was really cool. It was a compilation of great drinking and partying songs and at every minute Homer would interrupt with a "Mmmmmmm Beer". What a great invention! I think I still have the CD somewhere.....
via
Geekologie