There are many customizable start pages around the web including
iGoogle
,
Pageflakes
and my fav
Netvibes
. This morning Netvibes released a Beta version called
Ginger
for a select amount of users. I read about this on Tech Crunch and was too late to get an invite from them....but a little hard work, determine and Google and I found myself an invite code from Wired!
What's new with the Ginger release? So far I have noticed a few things 1)You can create your normal personal page as well as a new 'Universe' page that can be viewed by friends and others. 2)Better customization settings including themes, backgrounds and profile settings. 3)The thing I really like is the new interface to add content to your page. Here is a small snapshot of my new page and me looking for new content....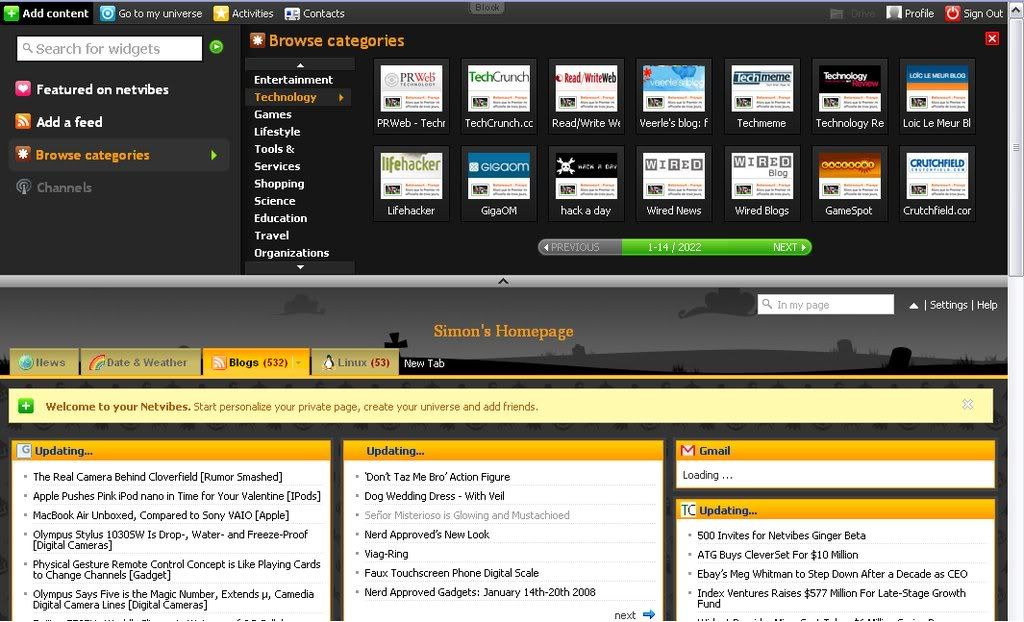 I was disappointed not to see new IM capabilities but I am sure they will be coming soon, or at least I hope so