So a few weeks ago on Sunday we were hanging around the house craving sushi and since our favorite little place down the street was closed we decided to make our own. We made a list of what we needed and set out grab them:
1/2 lbs. Raw Sushi Grade Salmon

1/4 lbs. Raw Sushi Grade Tuna

Avocado

Sushi Rice

Wasabi

Seaweed Sushi Wraps
We picked most of these things up at the local specialty food store and actually had some of the others on the list. So we cooked our rice, mixed our wasabi, cut-up our fish and avocado and went to town! Since we had never done this before we just went off of visual memories of the Sushi Chefs we have watched. Here are our results
Here is our first attempt with a Salmon, Tuna and Avocado roll.
We ended up putting way too much rice, salmon, tuna and avocado into this which made it turn out looking more like a Sushi burrito than a roll. Oh well, it was great!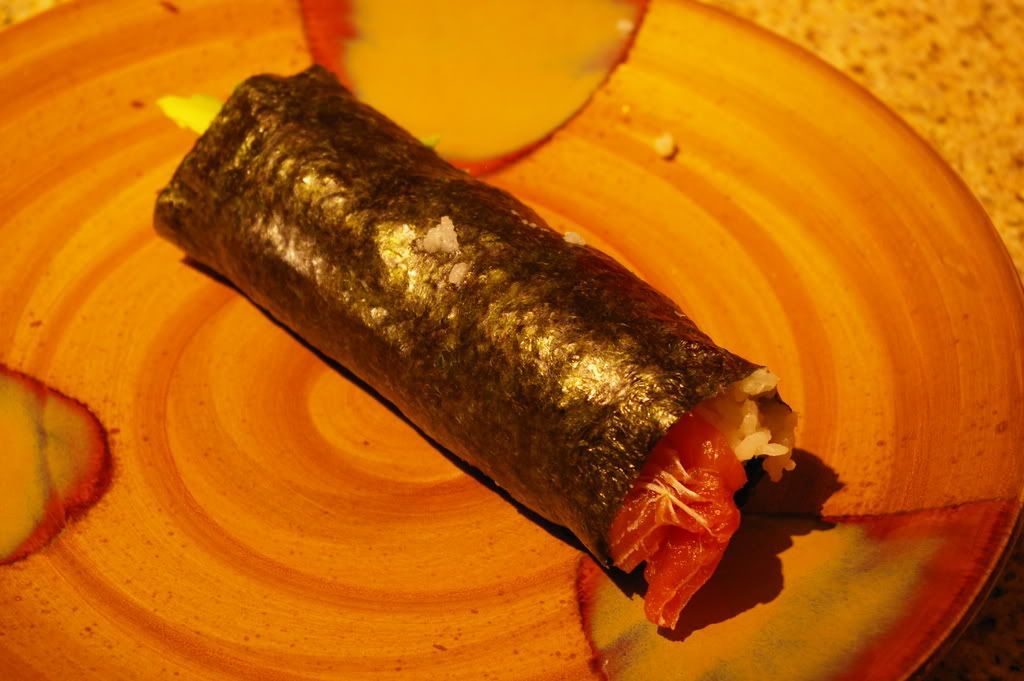 Our next try worked with much more success! Here are the results (that is wasabi on top, it was still liquidy)....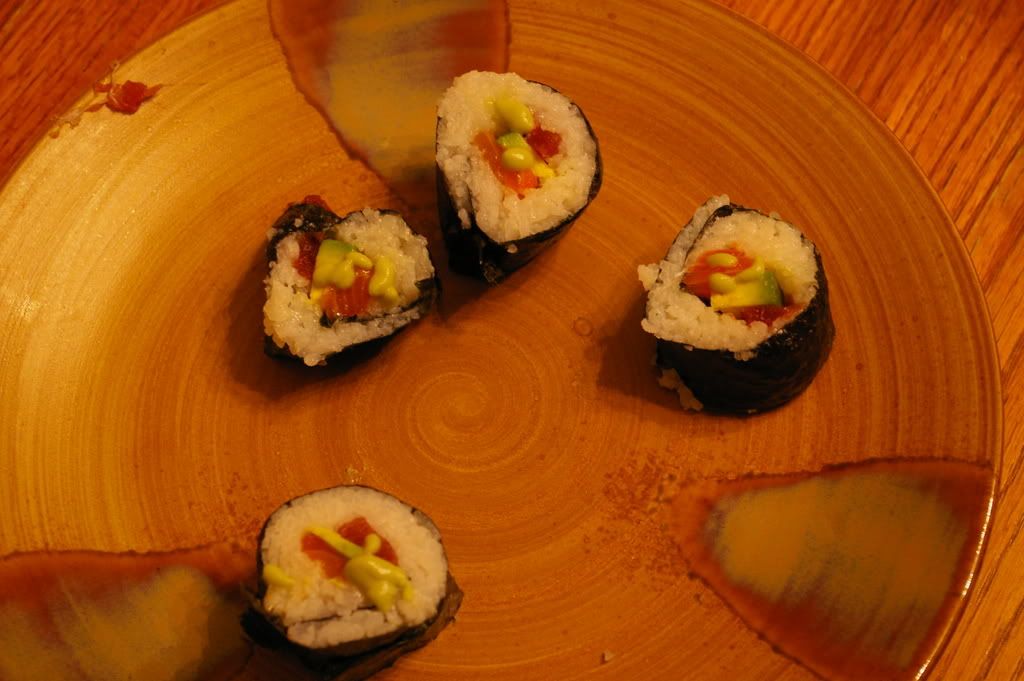 Here is our first try at Nigiri Sushi...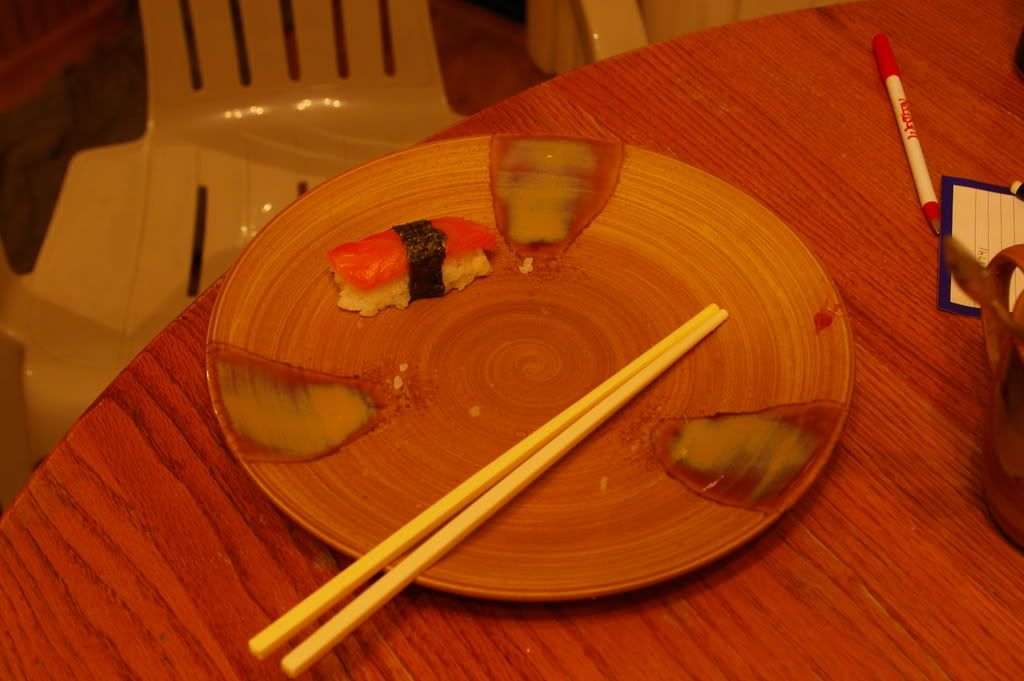 And now for our creation: The Sushi Ball. We figured it would be easier to just get all the ingredients in a bowl and make a big ball out of it, here are the results....
My attempt...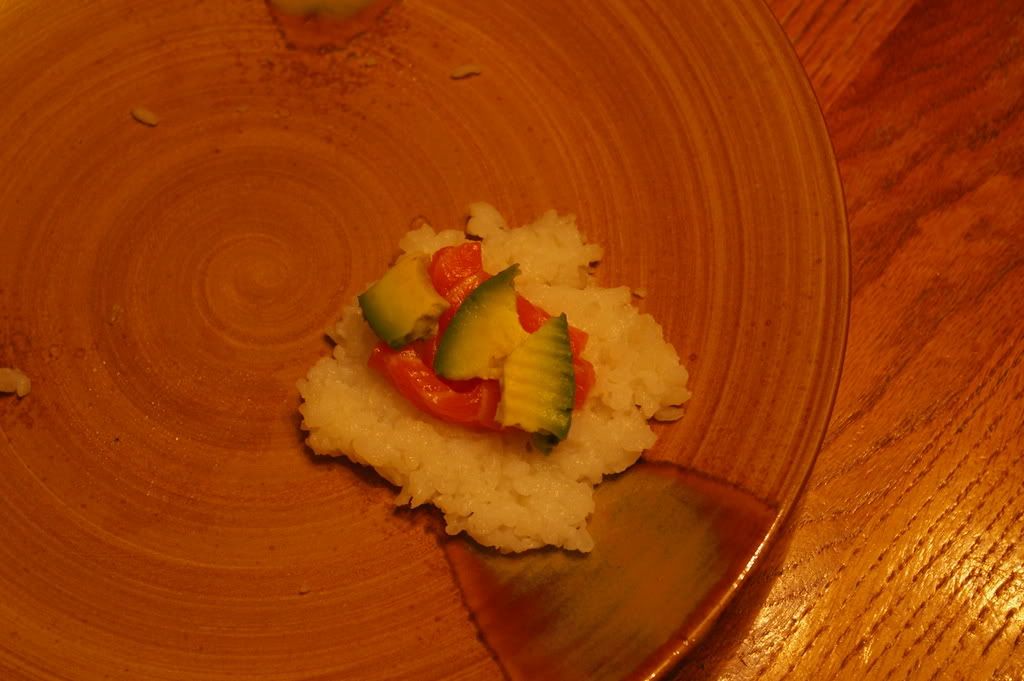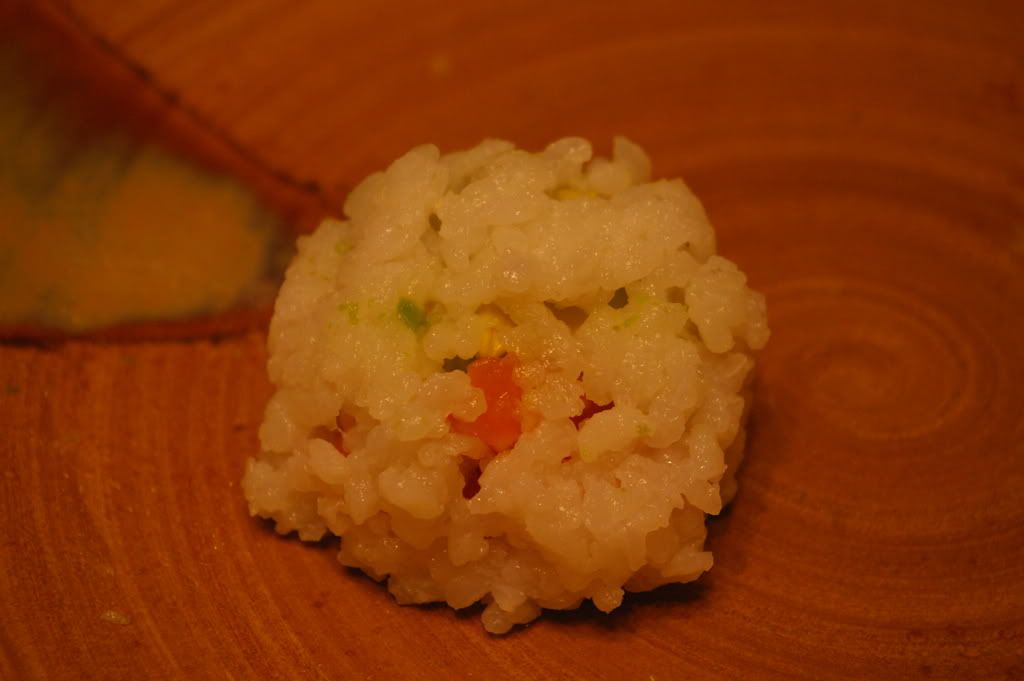 Walter's attempt...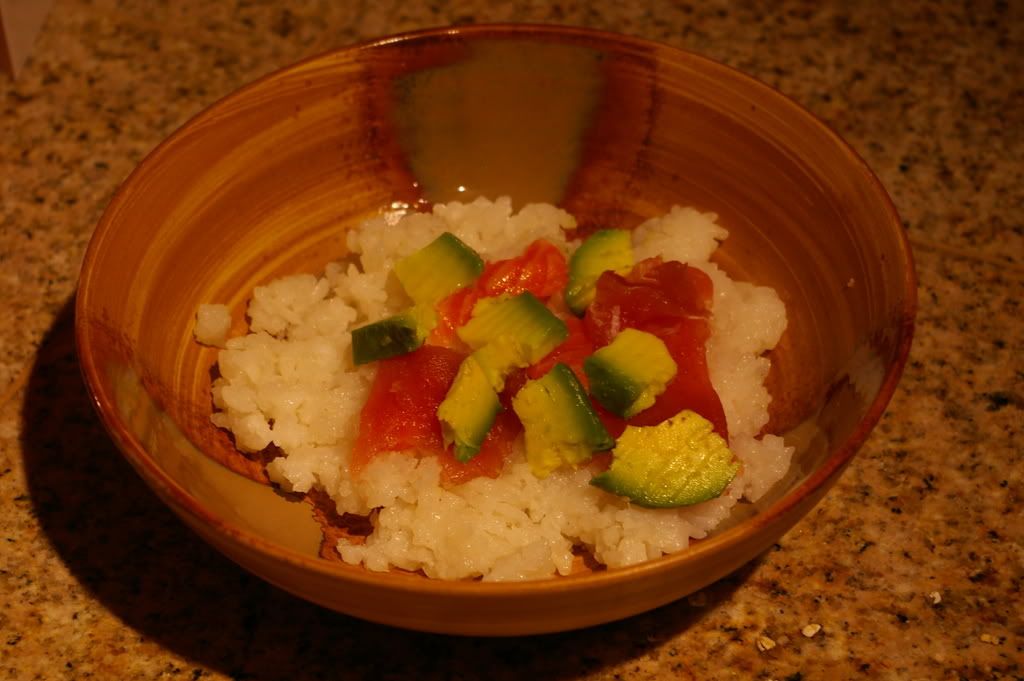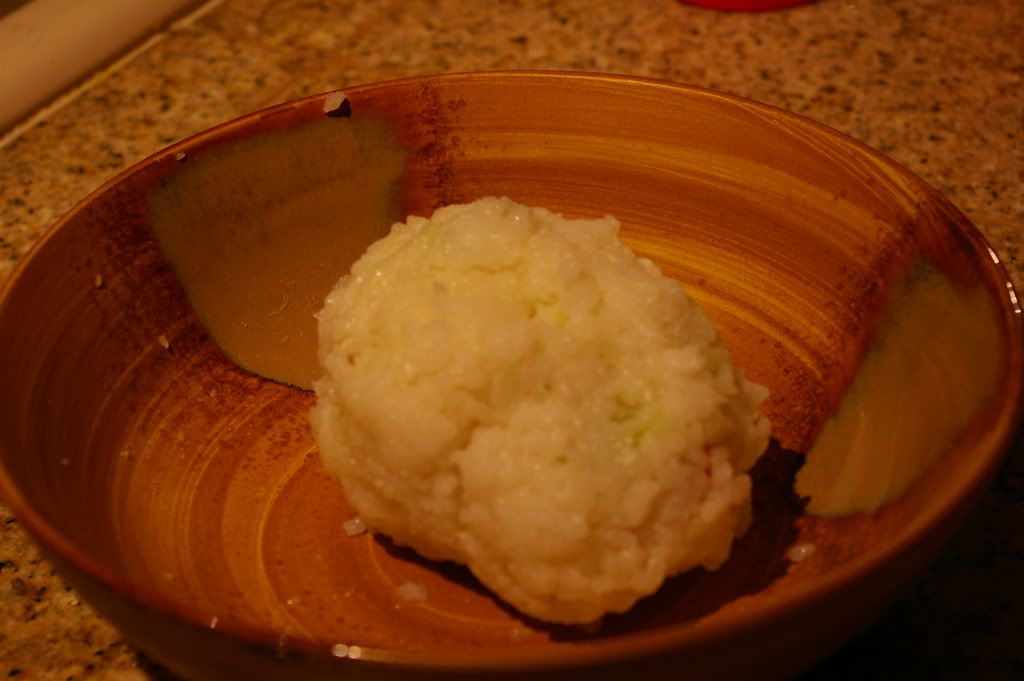 All in all the night was great! Making the sushi turned out to be a lot of fun and it turned out to taste really good too! Next time its a sushi party!