Haven't done a "Top Ten" list in a while so I figured I was due for one. Digg it...literally
10) - 8-Bit Zombie
Why:
Because I am a nerd and a Zombie lover! Hilarious!
9) - My Pet Zombie
Why:
I reminds me of Shaun of the Dead and Fido. Great shirt for girls!
8) - McBrains
Why:
Not the cleanest design but boy is it funny! 5 piece McBrain Nuggets to go please!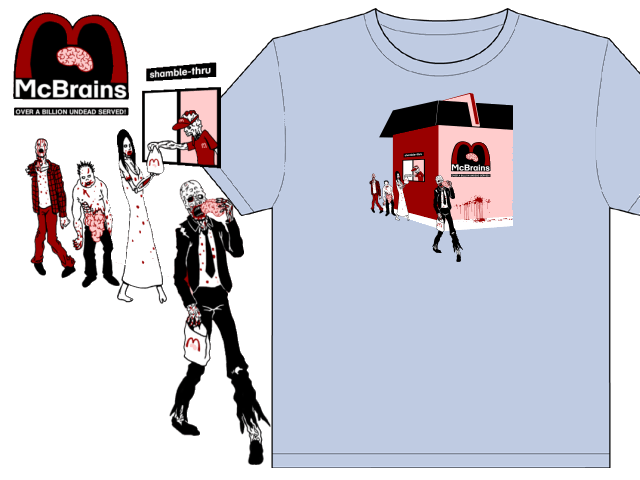 7) - Respect your Zombie Elders
Why:
Because it is fucking hilarious! I figured my brother the Dr. might appreciate this one
6) - Zombie Donkey
Why:
It takes my pet zombie to another level. Very original...makes me chuckle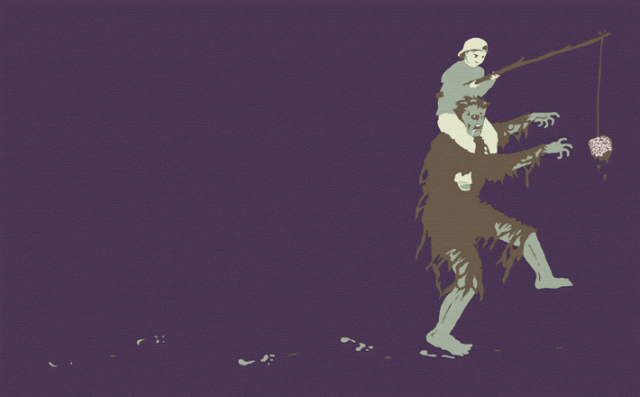 5) - Zombie Walking Dead
Why:
Just a nice and simple Zombie shirt. I like the design and placement of the Zombie on the shirt!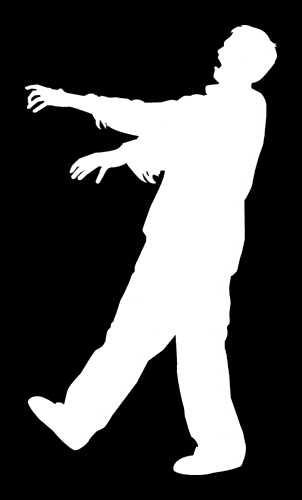 4) - Zombie Food is Extra Tasty
Why:
Great shirt that shows Zombies eating. Graphic but great!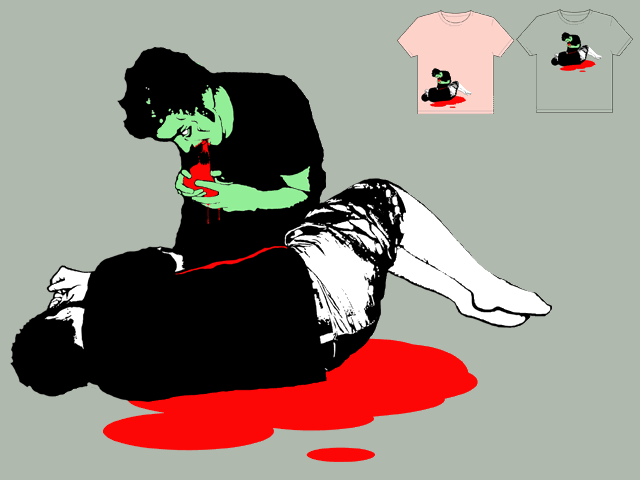 3) - The Reward
Why:
Because Bub is the most infamous Hollywood Zombie ever! Like him, honor him, wear him!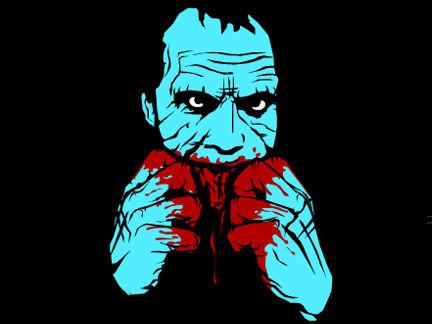 2) - Zombie of Oz
Why:
Because I love the Wizard of Oz and I love Zombies! Very creative and did I mention that my girlfriend bought it for me!?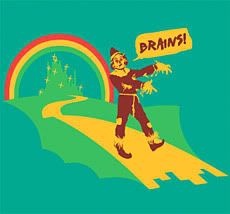 1) - In Case of Zombies
Why:
It's like a cross between airplane evacuation instructions and the Zombie apocalypse. Hilarious and informative
....And now for some honorable mentions:Zombie Alien Vampire Dinosaur
Why:
It is fucking hilarious! This may be the best shirt out of the group but because it isn't exactly a zombie shirt I can't put it in the top 10. I love the cape!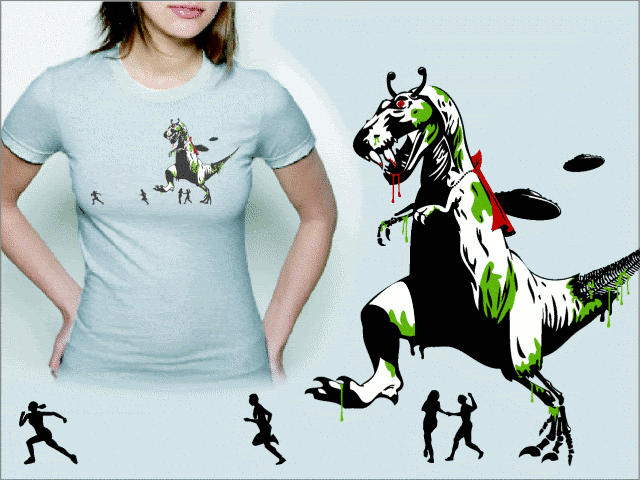 Zombie Restrooms
Why:
It's simple and creative...I like it!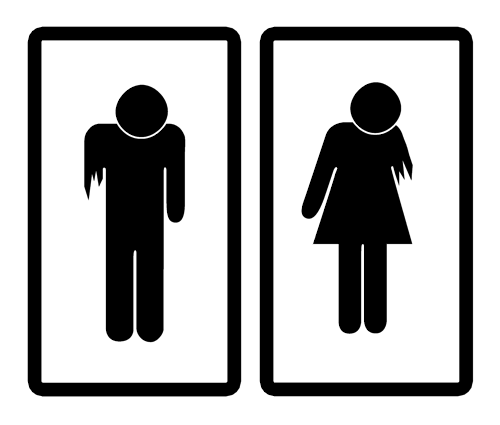 Zombie Love
Why:
I love how the lips are missing, It just makes me laugh!
I Heart Brains
Why:
I gets right to the point...Zombies love brains!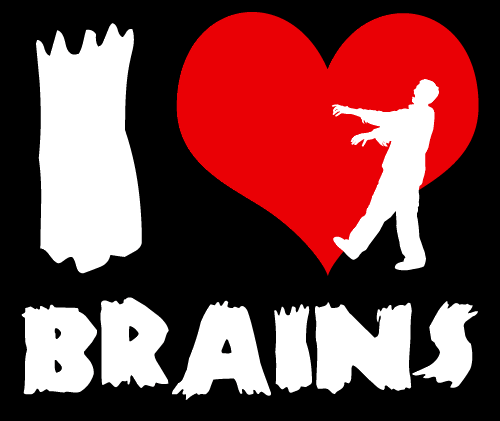 The iller Girl
Why:
Because MJ made zombies soooo cool! Do the Triller!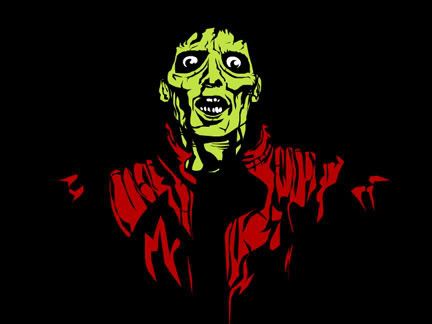 Zombie Meat Cut Diagram
Why:
Really points out the most important and favorite part of the human body for Zombies. BRAINS!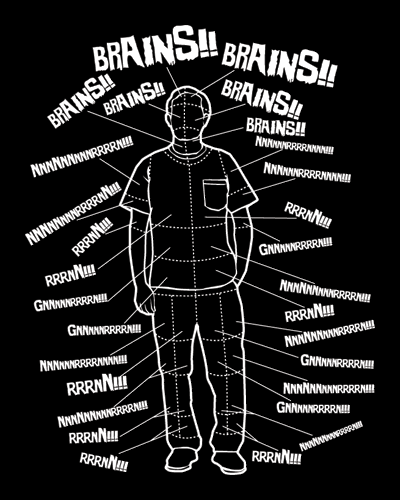 If you got some more then send them to me!