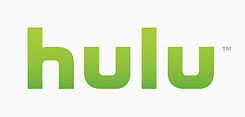 Hulu is an online video on demand service that is also expected to offer video sharing. According the President and Chief Operating Officer of NewsCorp, it is designed to be "a single source of free, on-demand programming from some of the most popular studios and online networks, [helping viewers] quickly and easily find and enjoy the premium content they are looking for." The service is a joint venture of NBC Universal and News Corp. Providence Equity Partners has also made a USD$100 million equity investment and holds a 10% stake in the company. The partnership was announced in March 2007 and the name "Hulu" was chosen in late August, when the website went live. The service offers full-length episodes of NBC and FOX television programs, including shows from the Bravo, Fuel TV, FX, Sci Fi, Style, Sundance, and Oxygen channels. Hulu also offers selected movies.
Wanna watch Ice Age, Big Lebowski, Usual Suspects, Requiem for a Dream, The Jerk and more? How about The Simpsons, Family Guy, The A-Team, The Incredible Hulk and other TV shows? Wanna watch all of them for free? Head on over to
Hulu
, register and check out the movies, TV shows and more!
Here is The Three Amigos: