One brave lad walked into his local Burger King restaurant, ordered a value meal, and made a special request. He wanted his Whopper topped with 60 slices of bacon. (I. Heart. Him.) Did BK live up to its have-it-your-way promise?

Burger King pulled through and created a massive Bacon Cheese Whopper. (Whether there are really 60 slices in there is debatable.) Call me a heart attack's best friend, but it actually looks delish in all its greasy glory. Despite the burger's sloppy and intimidating posture, our fearless patron sat down and dove in.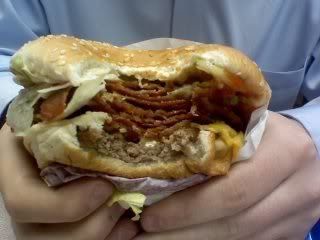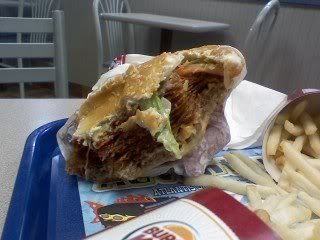 Stories like this bring a tear to my eye and a slow to my heart!
Giggle Sugar
via
about:blank